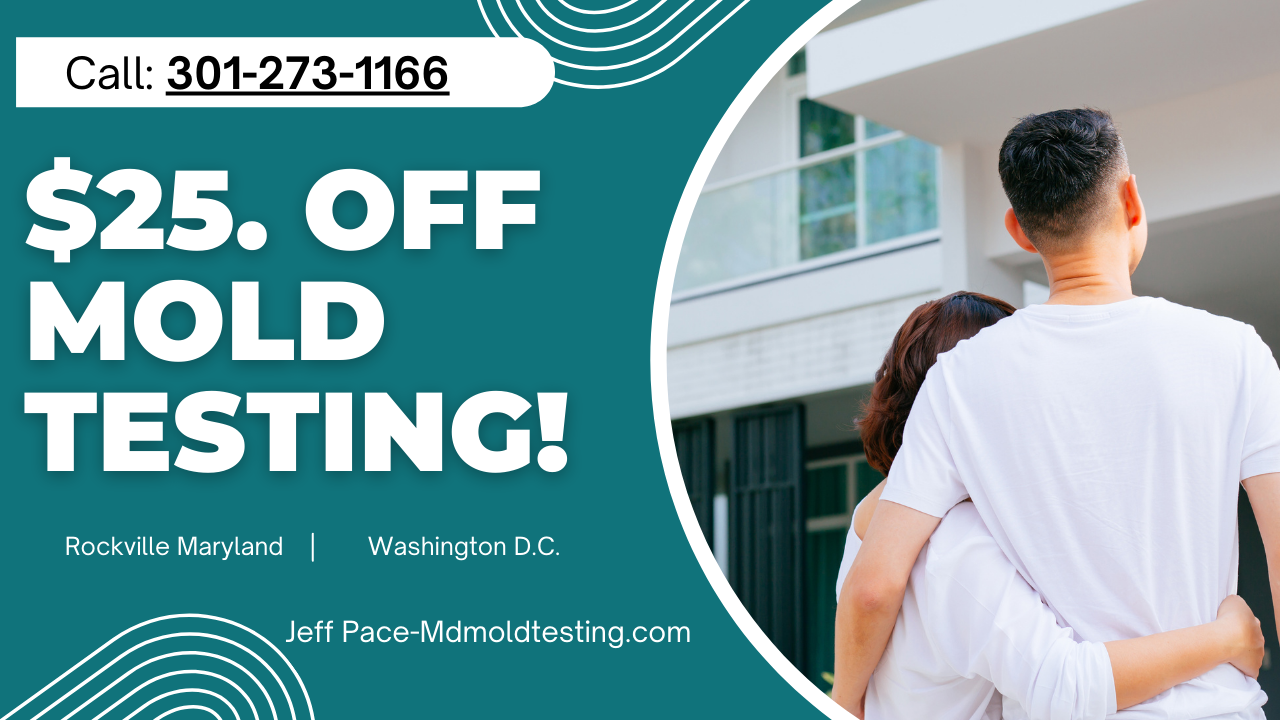 $25. Discount Coupon for Mold Testing Services Rockville Maryland
To get your discount coupon on Mold Testing services in Rockville MD please visit here: https://www.mdmoldtesting.com
At the bottom of the page there is a form to get the discount coupon.
You can contact Jeff Pace directly at: 301-412-7562
Our Inspectors Locate Hidden Mold Problems
Mold inspection by a licensed mold inspector is critical to finding hidden mold in a structure. Some dishonest sellers try to hide mold with spackling or paint, or they may put up new sheetrock over moldy framing. However, mold spores cannot hide from the detection devices mold inspectors use, since microscopic mold spores make it into the air even in the absence of visible mold.
Mold inspectors consider likely sources for mold and evidence that may not be apparent to the untrained eye. Inspectors can also look at things like construction permits indicating the type of construction activities that may be used to cover up mold problems.
The mold inspection process includes :
A visible inspection
Surface sampling/testing
Air sampling/testing
After both the surface and air sampling are completed, they are sent off to a state of the art lab facility for further tests. Once the results are returned from the lab, the report will be analyzed by a licensed inspector.
If the report determines there is mold found in your home, the inspector will develop a mold remediation protocol. This protocol will identify the cause(s) of the mold, steps to remediate it and future precautions to take.
Various mold abatement processes are used to remove dangerous mold from homes and make them habitable. There are a few circumstances when mold abatement isn't enough. For example, if black mold is found in a home's framing (often caused by flood damage), it can't be removed.
The only solution is to remove the moldy structural members and replace them. The cost for these repairs can be quite high if damage is extensive
Please share on social media!