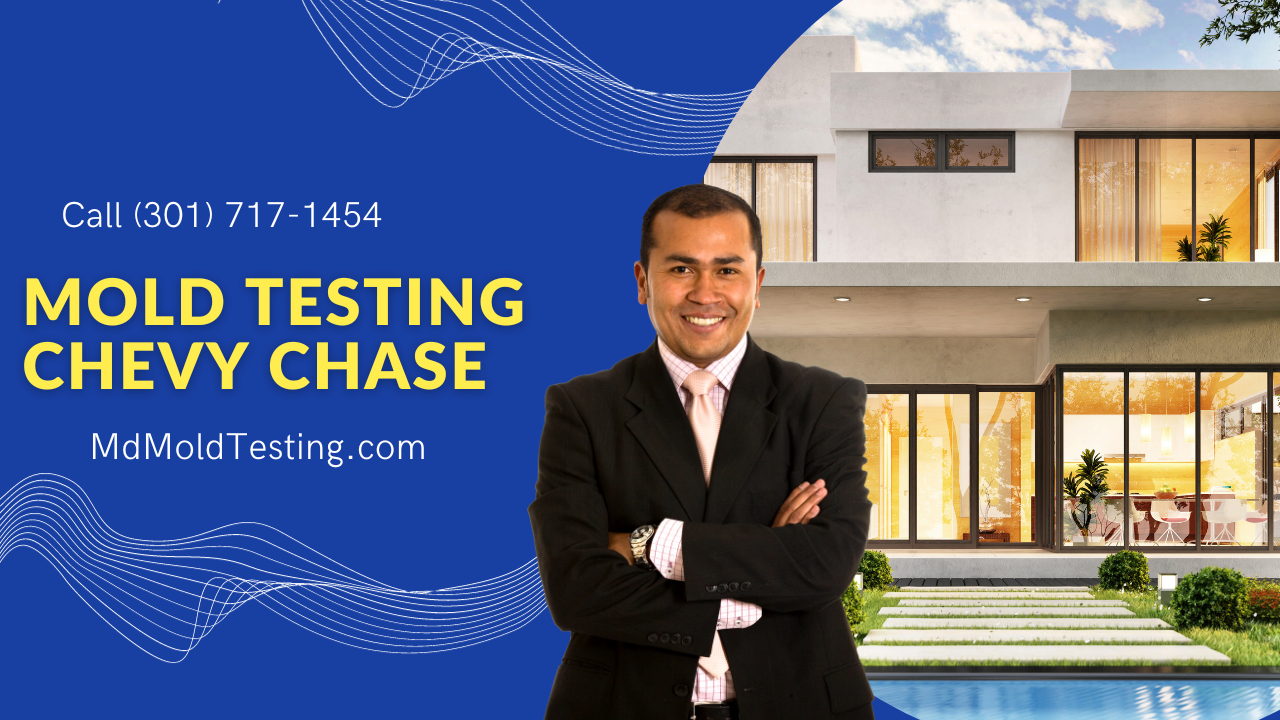 Mold Testing and Insurance Claims: What You Need to Know in Chevy Chase, Maryland
Mold growth can be a persistent issue for homeowners in Chevy Chase, Maryland, and addressing it promptly is essential to protect your property and health. In some cases, mold problems may lead to insurance claims. In this article, we'll explore the crucial aspects of mold testing and insurance claims, with a focus on Chevy Chase, Maryland, to help you understand what you need to know when dealing with mold-related issues and insurance.
Mold Testing and Its Role in Insurance Claims:
Identifying the Need for Mold Testing:Before diving into insurance claims, it's essential to determine whether you have a mold problem that requires testing. Signs like visible mold growth, a musty odor, or unexplained health issues should prompt you to consider mold testing in Chevy Chase, Maryland.
The Importance of Professional Mold Testing:Hiring a professional mold testing service in Chevy Chase, Maryland, is crucial for several reasons. Firstly, their expertise ensures accurate and comprehensive testing. Secondly, insurance companies often require documentation and evidence from accredited inspectors.
Documenting the Mold Problem:Your mold testing company will provide you with a detailed report of their findings, including information about the type and extent of mold growth. This documentation is essential for the insurance claims process.
Navigating the Insurance Claims Process:
Review Your Policy:The first step in dealing with an insurance claim related to mold is to carefully review your insurance policy. Not all policies cover mold damage, and the extent of coverage can vary. Understanding your policy is crucial to manage expectations.
Notify Your Insurance Company:If you believe you have a valid mold-related claim, contact your insurance company promptly. Provide them with the documentation and test results from the professional mold testing service in Chevy Chase, Maryland.
Cooperate with Adjusters:Insurance adjusters may visit your property to assess the damage and validate your claim. It's essential to cooperate with them and provide all necessary information to expedite the process.
Keep Records:Maintain thorough records of all interactions with your insurance company, including emails, phone calls, and written correspondence. These records can be valuable in case of disputes or delays.
Conclusion:
Mold testing in Chevy Chase, Maryland, is a crucial step in addressing mold issues, especially when it comes to insurance claims. By understanding the role of professional mold testing and navigating the insurance claims process effectively, you can protect your property and health while minimizing the financial burden. Remember that each case is unique, so it's advisable to consult with professionals who specialize in mold testing and insurance claims to ensure a smoother process and the best possible outcome for your situation.
Please share on social media!